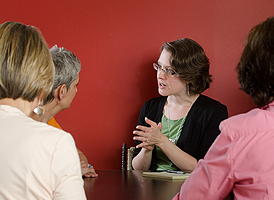 Multi-Element Behaviour Support (MEBS)
One Day Introduction
Overview
This course is designed to provide a brief overview of MEBS as a model of Positive Behaviour Support, the terminology used, the philosophies behind the model, and to introduce the assessment procedures and the variety of interventions used.
Course Description
This course gives an overview of Multi Element Behaviour Support. It is designed to provide participants with sufficient understanding of the area to help familiarise themselves with the philosophies, activities and structure of MEBS.
Course Structure
This course is for one-day (9.30am- 4:30pm) and covers the following topics:
A rationale for Positive Behaviour Support

Assessment & Functional Analysis Procedures

Multi Element Behaviour Support Strategies including:

1. Environmental changes
2. Skills Teaching
3. Direct Interventions
4. Reactive Strategies
To introduce the Principles of Multi-Element Behaviour Support as a model of Positive Behaviour Support and a Human Rights Based Approach for individuals with intellectual disability and behaviours that challenge.

Review and critique a Comprehensive Functional Assessment.

Demonstrate an understanding of the elements of a comprehensive behaviour support plan, including, ecological strategies, skills teaching (functionally equivalent skill), direct interventions and reactive strategies.

Increase skill and knowledge base on implementation and maintenance factors involved in Multi-Element Behaviour Support Plans.
Who should attend?
This course is suitable for anyone who wishes to learn more about Multi-element behaviour support as a model of Positive Behaviour Support for individuals with intellectual disability and behaviours that challenge. This course is a registered CPD event with Psychology Society of Ireland.

Dates: 8th & 22nd September & 3rd November, 2020.
Venue: Tessa House, Block D, Gleann Na H-eorna, Tallaght, Dublin 24

Cost: €150.00 euro- (Free to Saint John of God Community Services Employees)