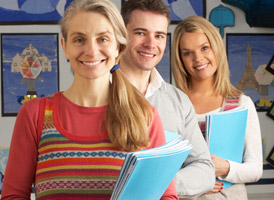 Periodic Service Review
Course Description:
Periodic Service Review is both an instrument for assessing the quality of a service and a system for maintaining quality improvement over time. As an instrument, Periodic Service Review is quick and comprehensive.
As a system of self-management, it is proactive leading to realistic goal setting and improved morale among staff teams.
Course Outline
Periodic Service Review is a three-day course for staff teams. Each staff team will design its own Periodic Service Review, will implement self-defined performance standards and will monitor progress over the duration of the course. Supervision and feedback is provided.
Who Should Attend:
This course is designed for staff teams, and as many as six different teams may participate. Previously, Periodic Service Review has been implemented effectively within group homes services, adult training services and management teams.